San Jose, CA Insurance Broker
Nhuy Insurance Agency
Stay protected so you can enjoy the finer things in life. A glass of wine doesn't taste as rich and a symphony doesn't sound as sweet if you're busy worrying about what might happen if you get into a car accident. Stop worrying! Pay a visit to Nhuy Insurance Agency and find worry-free protection today.
The only thing better than stress-free living is extra savings on top of it all.
Bundle deals are available to save you money while you save time by insuring all your valuables – including your health – with a single agent at Nhuy Insurance Agency.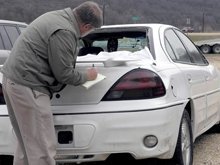 Learn more about Nhuy Insurance Agency:
Auto insurance
Home insurance
Business insurance
Life insurance
Health insurance
Bundle policy deals available

Call Nhuy Insurance Agency today at 408-620-4708 or come down to 1172 Murphy Ave Ste #220 to discuss all your insurance needs, from home to auto, with an expert.